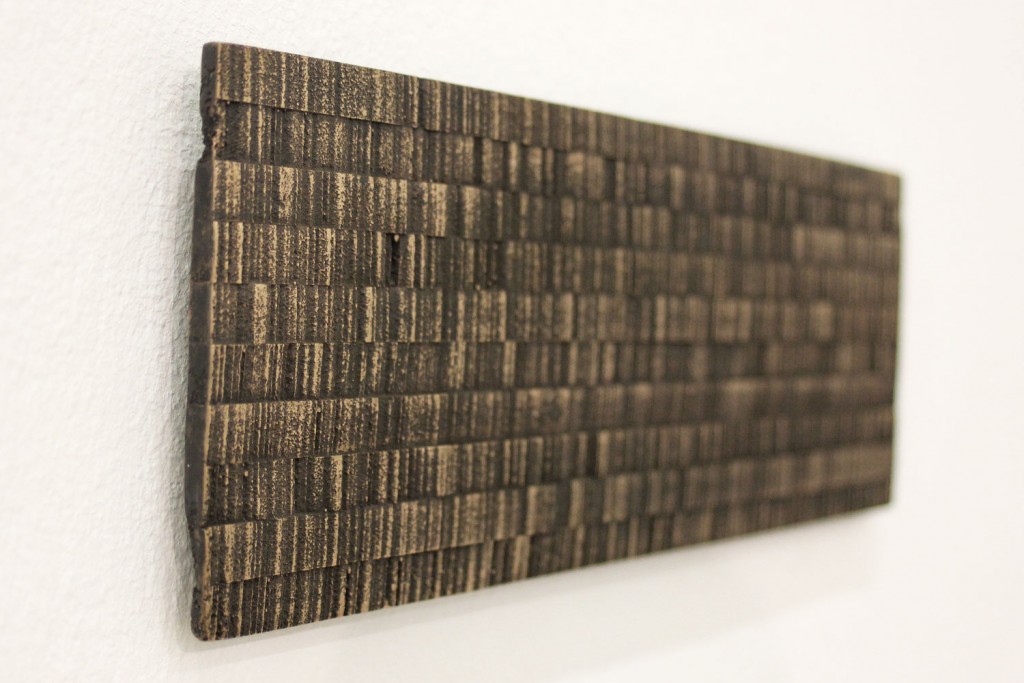 2015
Bronze
30cm x 12cm x 1cm
This Bronze sound-relief was realized for the Kubin exhibition at gallery MAERZ in Linz. Alfred Kubin was an Austrian illustrator and writer. Starting point for this was Kubins novel "The Other Side" from 1909. The text passages were he describes audio events and Soundscapes were arranged to short audio compositions and transferred to foam with the Audio Foam Cutter machine. Finally the assembled cut outs were cast in bronze.
"Es waren schneidende Töne, wie von einer Riesensäge, die mit ihren Zähnen den Felsen zerfrisst. Zuletzt ging es in das tiefe, rauhe Stöhnen eines verwundeten Raubtiers über, – auch das wurde nach und nach schwächer und hörte mit einem entsetzlichen Rasseln auf. — "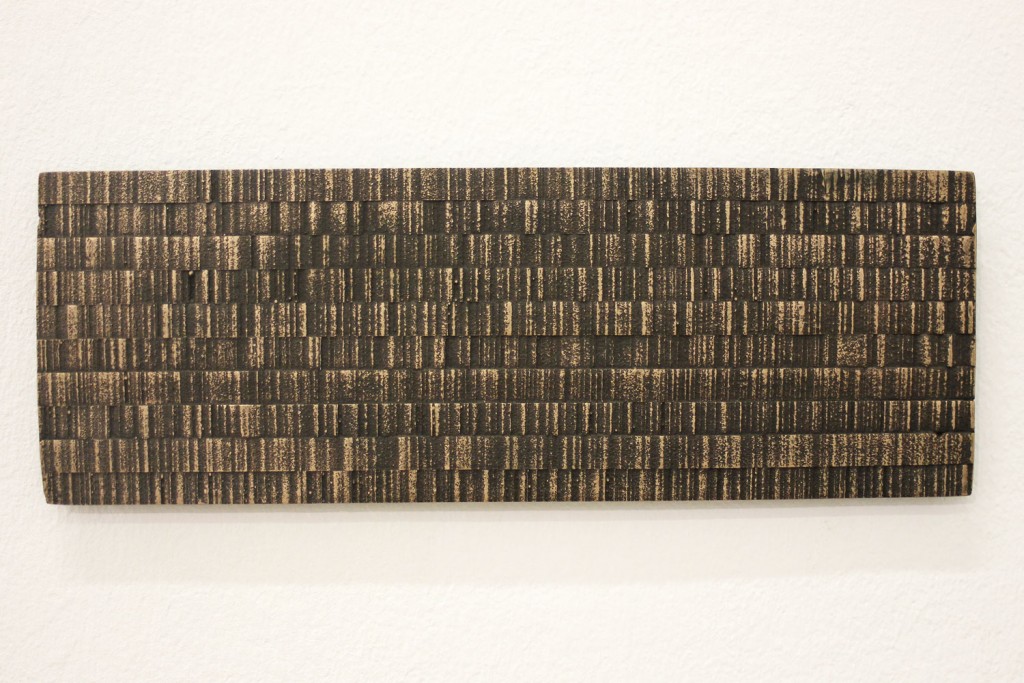 Die Arbeit basiert auf Textfragmenten des Kubin-Romans "Die andere Seite". Die verwendeten Textpassagen beschreiben die Klangerlebnisse des Protagonisten in seiner neuen Umgebung – dem Traumstaat. Diese Beschreibungen werden vertont und in einem weiteren Schritt durch direkte Übertragung der Amplituden in Styropor geschnitten. Aus diesen Klang-Repräsentationen wird wiederum eine Gussform zur einmaligen Verwundung hergestellt. Das entstandene Sound-Relief bildet also eine Visualisierung der Klangbeschreibungen von Kubin.